Strategic Goals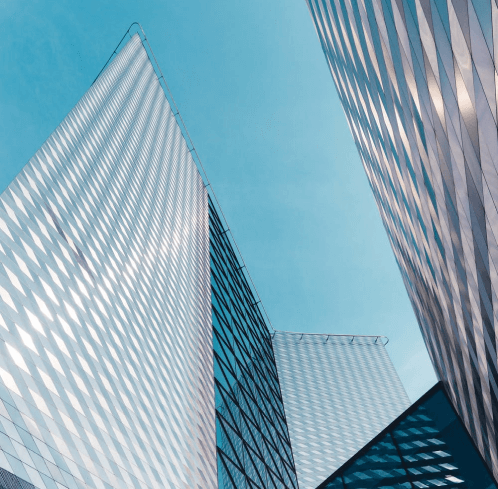 2021-2025 is the strategic period for the Bank, which is divided into two development stages. The first stage (2021-2022) is the period to consolidate foundation, during which, the Bank will transform the growth pattern by laying sound foundation and consolidating the basics of businesses. The second stage (2023-2025) is the period of continuous growth, during which, the Bank will enhance its market competitiveness and achieve high-quality and sustainable development by strengthening capabilities and improving quality and efficiency.
Mission, Vision and Strategic Positioning
1
Mission
Serving the public, caring about people's livelihood
2
Vision
Becoming a time-honoured bank
3
Value Proposition
Customer first——
Integrity, innovation, efficiency, win-win, and stability
4
Development Goals
A first-class commercial bank with distinctive features, continuous innovation,increasing value and steady operation.
Strategic positionings
A bank for the NSOEs. The Bank sticks to the customer positioning and strategic  choice it has followed over the past 26 years, and keeps its distinctive features  unchanged. The Bank continues to leverage the advantages of system and mechanism as  a non-state-owned bank, wholeheartedly support the development of the real economy,  and strives to become a bank with the best services for the NSOEs and build a golden  brand of China Minsheng Bank in the field of financial services to medium, small and  micro customers, so as to truly implement the mission of "serving the public, caring about people's livelihood".
An agile and open bank. Following the development trend of digital economy, the Bank promotes continuous innovation and seeks for breakthroughs in technology-driven eco-bank to optimise comprehensive services such as scenario integration and ecosystem co-construction. The Bank creates value for customers and grows together with them by empowering the whole production process and life journey of large, medium and small customers as well as individual customers. The Bank strives to push the data-driven smart banking to a new level and elevate the digital intelligence level of operation and management in all aspects, in a bid to provide agile and efficient comprehensive services with the ultimate customer experience.
A bank with considerate services. The Bank stays customer-centric and puts special emphasis on its service origins, business basics and steady compliance. Based on the deep understanding of customer needs, the Bank strives to build up trust through professional services, enhance experience through optimised procedures, strengthen customer stickiness through value creation, and maintain security through risk management and control, so as to unite with customers and partners, become customers of each other, grow together and achieve common prosperity.
Strategic Measures
The Company adheres to the strategic positioning of "a bank for the NSOEs, an agile and open bank, and a bank with considerate services", and strives to build it into "a first-class commercial bank with distinctive features, continuous innovation, increasing value and steady operation".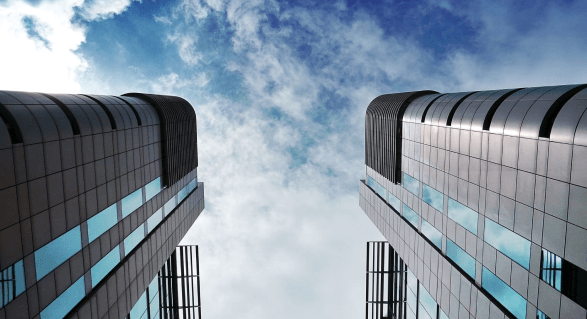 Firstly, retail finance will be consolidated. Retail finance will serve as the Company's prioritised, long-term and fundamental strategic business. The Company aims to build itself into an industry-leading retail bank through five core strategies including segmenting customer groups and carrying out in-depth operation, enriching product and service systems, empowering digital transformation with technology, cultivating strong capabilities of the Head Office, and strengthening consumer rights protection.
Secondly, financial services for medium, small and micro enterprises will be further expanded. The Company will adhere to its NSOE strategy, expand services for the basic customer base of medium, small and micro enterprises. Focusing on the five core strategies including breaking through customer acquisition model, innovating featured product system, promoting inclusive finance, establishing investment and financing ecosystem for technology and innovation enterprises and restructuring management models, the Company aims to become the host bank for medium, small and micro enterprises and build a distinctive brand in the field of services to small and medium-sized enterprises (SMEs) and the best domestic brand in small business finance.
Thirdly, corporate finance will be advanced. Focusing on the five core strategies including strengthening strategic customer base, enhancing institutional platforms, elaborating transaction banking business, devoting to investment banking business, and bettering green finance, the Company will steadily improve corporate finance and make it a "solid foundation" for the Bank's business development, hence become a reliable strategic partner bank for its corporate customers.
Fourthly, financial markets business will be strengthened. Taking customer group management as the centre point, focusing on the four core strategies including all-round customer marketing, full-spectrum product supply, full calibre asset coordination and full-market asset allocation, the Company will develop first-class investment transaction and asset management capabilities, establish strong product supply platform, in an aim to facilitate the transformation to light capital and reshape the business development model of "low leverage, light capital, optimal structure and high return".
Fifthly, digital transformation will be accelerated. Assuring the direction of transformation to digital finance, the Company sees systematic and comprehensive digital transformation as a new starting point for its future business layout. Through speeding up the establishment of a scenario-based eco-bank, the Company strives to seamlessly connect customers' economic activities with their financial needs. By building up a more intelligent smart bank, the Company strives to comprehensively apply new technologies to all fields of commercial banking services and management to establish a brand new development model. In addition, the Company aims to build an agile and efficient digital bank with ultimate customer experience and increasing value with supporting mechanism including organisational structure adjustment, business structure and data base optimisation and resource input.
Sixthly, development in key regions will be more focused. Based on the positioning of the four key regions, which include Guangdong-Hong Kong-Macau Greater Bay Area, the Yangtze River Delta, Beijing-Tianjin-Hebei, and Chengdu-Chongqing in the map of China's economic development, the Company will actively implement national strategies, make coordinated planning with scientific layout and match to differentiated policies and mechanisms, in an aim to make the four key regions primary drivers for high-quality business development of the whole Bank, thus to advance the high-quality and sustainable development of the whole Bank.
Seventhly, overall risk management will be further improved. The Company will improve the overall risk management system and establish the risk control synergy mechanism of three lines of defense to strengthen full coverage of all types of risks, improve risk preference transmission mechanism, and create core competitiveness of compliant operation. The Company will continue to enhance risk management capabilities, create an all-round digital risk control model, develop a more professional and efficient approval mechanism, improve the forward-looking risk prevention and control system, and build strong risk systems and teams. The Company will also address and intensify the collection and disposal of problem assets, strictly control new non-performing assets, thus to steadily improve the asset quality of the whole Bank.
Eighthly, system and mechanism support will be enhanced. The Company will optimise governance structure, and emphasise value growth and sustainable development. It will build platforms and mechanisms for innovation and develop a proactive, inclusive and responsible innovation culture. The Company will build an efficient synergy mechanism to form unified and strong power of action. Staying strategy-oriented, the Company will establish a forward-looking, professional and delicate resource allocation model. It will establish a new talent management system to stimulate organisational vitality. A streamlined and efficient organisational system will be developed to improve organisational efficiency. A long-term and stable evaluation and incentive mechanism will be in place to promote steady and sustainable development. The Company will also strengthen the guidance of Party building, practice social responsibility and build a "trustworthy and respectable" brand image.